A standard bedroom door should be beautiful since they will be making a great difference in your home lifestyle. Like molding, many doors are unnoticeable despite having a great effect on your bedroom design. Because we mostly rent or purchase homes where doors are installed already, we rarely consider having a different design. As for the interior bedroom door, they are the house's vital part meaning great consideration should be done there. When remodeling, building or changing your room's door look, you need to have an interior door. You should consider its soundproof, material, style, and the door swings for you to get the best alternative for your bedroom door.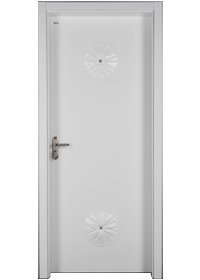 How To Select Standard Bedroom Door
1. Door Styles
Your interior door style may lead to great differences in the design at your home. You may match and mix somehow, which will give an eclectic and fun look provided you maintain some elements to have a flowing sense in the house. Consider your overall bedroom size and its feel since many ornate doors can overwhelm small rooms, and they will reduce their size rather than magnifying.
2. Door Swing
Selecting left hand or right-hand door swing is your decision when you customize the door. It will identify the hinges and handles locations and the way your door swings as you close and open. For instance, the interior door with its handle on the left-hand side is the right swing door as it opens in your direction. It is ideal that an interior standard bedroom door doesn't need to open into your corridor, so you should remember that when selecting the way your bedroom door will be swinging.
3. Door Framing
When you wrongly frame the door, it may detract from its value of being an expensive and beautiful door. When you include framing shortcuts with cheap materials the door may be damaged, which in the long run will be costly. You need to carefully adhere to the instructions, or look for professionals on installing your new standard bedroom door. You may buy doors as slabs or pre-hung where pre-hung are mounted on the frame, and its doorjamb is attached with the hinges. The door slab is only the door where installing door frames and hinges will be necessary for the door to be properly hung.
4. Door Sound Ratings
Sound transmission class(STC) are in all interior door designs that measure sound loss amount via the door. High STC permits less sound to pass your door, and they depend on the materials that made the door. You need to select a door with high STC for standard bedroom door since the bedroom is always conservative and people don't need to listen to you. Select the soundproof door of over 60 STC.
Interior doors have got many types and styles which you need to consider since some exterior trending doors are also considered interior like the barn doors. You need to be practical before you rely on a certain design. That is, the door you need and the number of bedrooms your house has. Here we have various door kinds you should think of:
Types of Interior Doors
1. Sliding doors are mostly made from wood, mirrors liners, or glass. Most doors are selected as closet doors for interior house applications. They use small space since they slide along and don't swing.
2. Pocket doors may be applied in the whole house since they have great space saving in the living during construction. These doors slide their way towards the wall and not along its side.
3. Folding doors fold in towards their side, and most are applied in the closets, pantries, laundry, among other small areas.
4. Flush doors are very contemporary; they are smooth in all its sides, simple, and are always made from plywood. They may be applied in all your interior applications.
5. Barn doors are specifically found in the barn. In residential homes, they are used both for exterior and interior applications, and they are the best when installed in rooms that have a more rustic look.
6. Panel doors are always common in many houses currently. They are from plywood. And have classic patterns designed on them with square panels. You can consider using them in all applications inside your home.
7. French doors have got a frame in more or one transparent panel that is filled with foggy or glass translucent material. They have got various sizes and styles, and they all maximize light in your room.
8. Dutch doors are half divided on horizontal direction, and it enables a top half to swing as the bottom half is still closed openly.
9. The blind doors have got no visible hinges, trims, or handles. Their design blends completely with the wall; hence it seems a hidden door. It may be used as the best standard bedroom door in your house.
Various Door Materials
1. Solid Wood
The Solid Wood doors are made from great woods variety and this lead to a wide range of their overall prices. They may be soft and hardwood, like mahogany, cherry, maple, alder, and pine woods which are often used despite having a most common solid door woods made with six-panel pine. They are exterior doors, but on some occasions, they are regarded as best interior doors. The doors made of solid wood may expand and shrink as the humidity and temperature changes, so you should avoid them when applying in the bathroom, the sauna among some more damp settings.
2. Pte MDF
They are medium fiberboard density, and the MDF is the engineered product making it stable and no warping like the woods. They don't have grain, making them easy when painting and smooth.
3. Hollow Core
These are doors that mostly are made of molded composite skin or plywood. They are cheaper due to the hollow inside door panel. However, it also means temperature and sound are easy to be passed throughout the door.
4. Solid Core
Their skin is from plywood too or composite that is molded. However, the solid core door is filled with a blend of wood fiber, and they have very excellent sound deadening as well as temperature control qualities when compared to the hollow core doors. These doors are still cheap and affordable when compared to the solid wood doors.
5. Glass And Metal
They are frequently used in both exterior and interior applications due to their modern and streamlined look and having less fuss and muss when compared to solid wood doors. They are however more expensive than many combination wood models of the doors, but they are cheaper still when compared to solid wood doors.
Having followed various types of interior doors application, their materials, and the above considerations, you are ready to go and buy the standard bedroom door that suits well your room and gives you the comfort you deserve. If you are not sure about the type of bedroom door you need, then you can contact us. Our experts have all the necessary skills to ensure that they provide you with the right information.