Most people often get overwhelmed when selecting wood for their doors perhaps due to lack of information about what to look for. While solid doors are commonly used for the home's exterior especially as entry doors, they can also be used for the interior as well for aesthetic purposes. They will give your home an elegant and traditional look. Traditional solid doors are known to be strong, durable and customizable, unlike modern machine compressed flush doors. In this article, we will outline the differences and similarities between the hollow core door and solid wood door as well as some factors to consider when choosing solid doors and hollow core doors.
When upgrading the interior of your home or retouching your new home, you will need to make a decision regarding the type of finishes or fixtures to use. It is important to give careful consideration when deciding between hollow core doors and solid doors. Comparing these two types of doors is important not only because of your home's aesthetic but for your budget as well. This is due to the fact that most average homes have approximately 20 interior doors.
Solid Wood Doors Vs. Hollow Core Doors For Your Home's Interior
Solid wood interior doors can be made with hardwoods or softwood with some of the most popular options being maple, mahogany, pine, alder, cherry, and red oak. Most wooden doors when viewed from a distance look like they are made from solid wood but in most cases, the doors are just imitations. A 6-panel pine solid door is common for the home's exterior but it is also great for a home's interior. Hollow-core doors that are made with a thin veneer of wood which is encased over plastic or honeycomb cardboard are another excellent choice for your home's interior.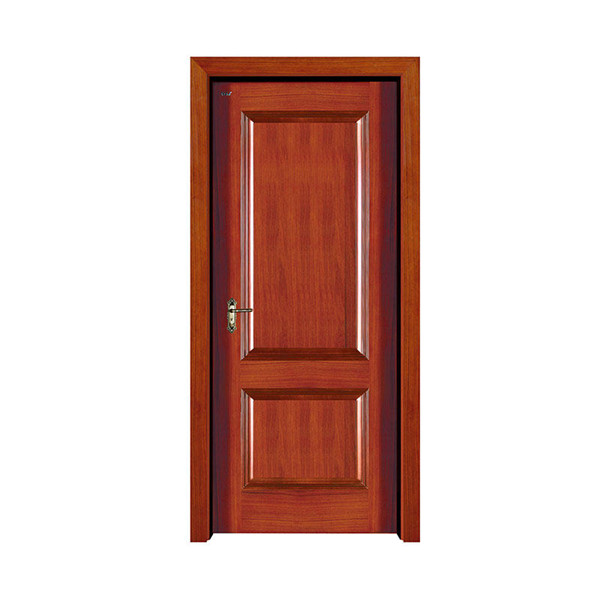 Wood has good soundproofing qualities that will help make your home feel more private. Solid wood door is extremely heavy and secure which gives them the stability needed for your home. Some other benefits of using solid wood for your interior doors are that these doors are strong and energy-efficient which helps to regulate temperature's inside your rooms. Solid doors can also be stained, painted and customized to match your interior decor. When deciding whether to install hollow doors or solid doors in your home, you may opt to compromise with a mix of both doors or consider solid doors for a home office, study, bedrooms or bathrooms due to their good sound-proofing qualities. You can save a lot of money by installing hollow doors for a closet or pantry where no soundproofing or insulation is required.
Factors To Consider When Choosing Solid Doors and Hollow Core Doors
Solid doors are considered the best choice for a home's interior and exterior but there are certain circumstances when these doors will not be a good choice for you. Solid doors generally come in three main types namely solid wood, solid core, and hollow core. The main difference between solid wood door and solid core door is that solid doors are made using a solid piece of wood, unlike solid core doors that are made by filling an exterior skin of composite or plywood with a wood fiber blend. Solid doors for the exterior of your home should be made from either a frame-and-panel construction or a solid wood slab from a hardwood such as oak, maple or softwood like such as pine.
Solid doors are ideal for the exterior due to their strength and security. One of the major advantages of hollow-core doors is that they are highly cost-efficient and can be used for many interior doors in the house. Solid core doors are produced by gluing a fine grade surface wood veneer over a solid frame/core that is made from engineered wood like Masonite or Medium Density Fiberboard (MDF). These types of doors are ideal for both interior and exterior doors. Both solid doors and hollow core doors have their own pros and cons hence before buying doors for your house from reliable wooden door manufacturers, you will need to weigh all these factors.
Pros and Cons of Solid Doors and Hollow Core Doors
Solid doors are beautiful but they are expensive. They are solid, strong and have a substantial feel. Solid doors have excellent sound-blockage qualities. Hardwoods like Maple and oak are extremely soundproof but softwoods such as pine are not very soundproof. Solid doors that are over 1.75 inches thick have a fairly good fire-resistance. On the other hand, these doors are very expensive especially those made from high-quality hardwoods. Changes in humidity can also cause the solid wood door to contract, expand or warp.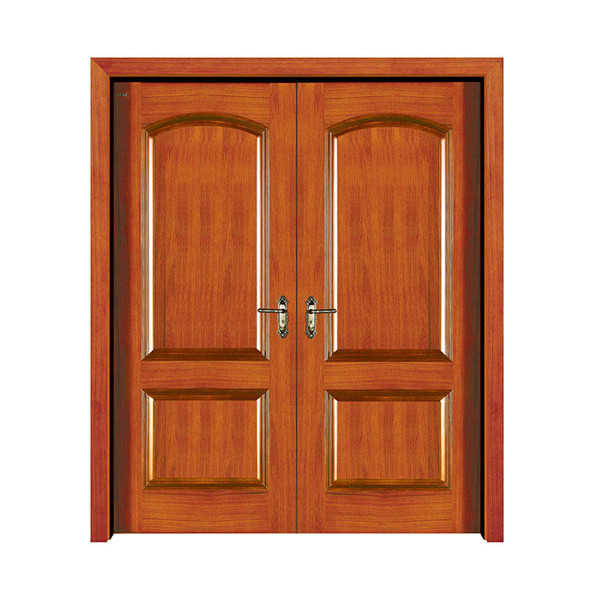 Installation of hollow-core doors is pretty easy since they are lightweight plus these doors are also the least expensive. Hollow core doors are fairly stable in fluctuating humidity levels due to their veneer construction and can be pre-primed which makes painting easier. However, hollow-core doors are light-weight doors that are poor at blocking sounds plus they also have poor fire-resistance. Hollow core doors are more readily damaged and subsequently harder to repair.
Hollow core doors are a staple of modern homes although they are commonly used for the interior. These doors are not good for the exterior since intruders can easily break them down with a hammer or screwdriver. Despite the fact that these doors are referred to as hollow, they are not actually hollow as they contain a strong fiberboard structure that ensures that they do not warp or bend. Apart from the price and look of a door, it is important to consider your personal needs when choosing the right type of doors for your house. This includes the doors' performance in terms of privacy and soundproofing. It is important to note that while hollow doors are relatively cheaper compared to solid doors, avoid choosing cheaper hollow doors for your house because they are likely to be of inferior quality.
Contact us today for the best choices of wooden doors for your entire home. We are professional and award-winning wooden door manufacturers offering a unique selection of solid wood door and hollow core doors for your house.