So you're looking for an entry door for your home! Maybe, you want to renovate your home with a well-chosen door. Perhaps, you wish to have a highly-functional door. No matter your intentions, there are door models to suit your preferences. The good thing is you'll find doors in all shapes, sizes, and materials. While that allows access to a wide option, it makes your choice extremely daunting and difficult. Many people prefer steel doors, but China wood doors are a better bet in many respects.
Of course, metal doors make a great choice in any setup. Whether you want to protect your home or commercial establishment, metal doors could be an ideal choice. However, wood is a much better option compared to metals such as steel and aluminum. Let's assess the pros and cons of steel and China wood doors to come to a better decision.
Pros of Steel doors
Doors made out of steel are the most durable ones. No matter how you use them, they're sure to last longer. It's the durability of these doors that make them a preferred choice among many shoppers.
Longevity
As mentioned earlier, steel doors are highly durable. They can stand the test of time as well as weather and last longer. Once bought, you may enjoy their companionship for years.
Variety
Besides durability, steel-made doors come in a wide assortment of colors and designs. Whether you've a traditionally built home or a contemporary one, you'll find a steel door to match your decor. Just surf through the wide variety in line with your preferences to find an ideal match.
Cons of Steel doors
Rusts
Although steel beats many other materials in terms of durability, it lags on many points. First of all, steel rusts over time. If you live in a region that receives heavy rains or snow, your steel door may rust quickly. If this is the case, you may have to replace the door every once in a while. That can disturb your budget substantially.
Higher price
Another downside associated with steel doors is price. Usually, these doors come at a higher price than other models. If you have a slim budget, you can't own steel doors.
Gets hot or cold quickly
Steel absorbs heat and cold quickly. Your door could get hotter during the summer months and colder during winter months. As such, these doors don't make an ideal fit in homes with extreme weather conditions.
Advantages of China Wood Doors
Wooden doors have been a hot favorite of people for ages. The tradition continues even in this modern digital age. So, what might be the reasons for the popularity of wooden doors? Here's a list of benefits.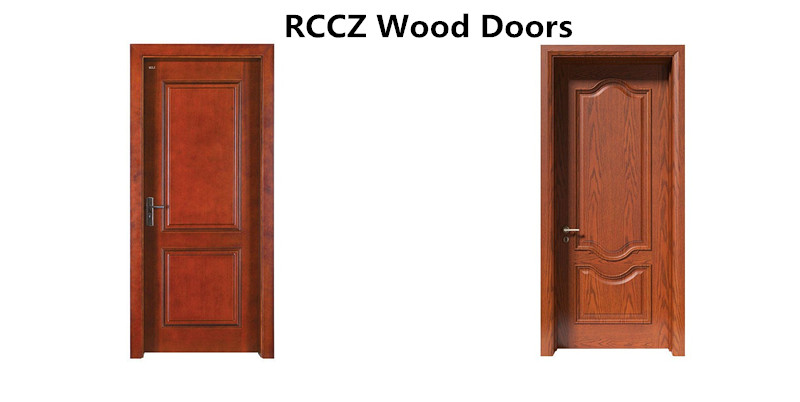 Durability
Wooden doors are durable. While they may not be as durable as steel doors, solid wood doors can serve you for decades with proper care. Once installed, you may enjoy their services for your life.
Variety
Perhaps, the most important reason for the growing popularity of China wood doors is their diverse variety. Although steel and other doors also offer a wide variety, they lag behind compared to wooden doors. Whether it is shape, size, color, or design, wooden doors are there to match your interest and liking. You can even opt for custom-made wooden doors. The choice is virtually limitless.
Insulation
Unlike steel doors, wood doors don't absorb heat or cold quickly. On the contrary, they get heated or cold slowly. This is why they're ideal for places with extreme weather conditions.
Price
One particular area where China wood doors outsmart their contenders is price. Steel and fiberglass doors are highly-priced. You might end up draining your bank account on buying these doors. Wood doors, on the other hand, are modestly priced. Without shelling out too much, you can buy top-class doors for your property.
Drawbacks of Wood Doors
The only downside associated with wooden doors is they can rot or warp during the rainy weather. However, you may add a coat of paint to resolve this issue.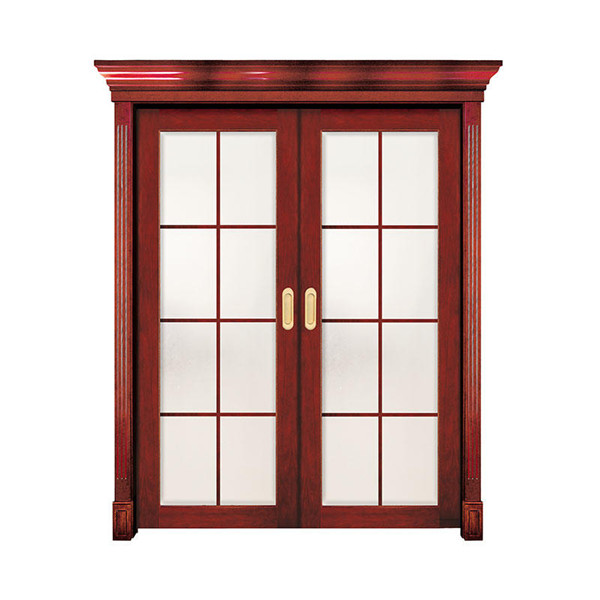 Bottom line
The above comparison indicates that China wood doors are a clear winner. Durability, affordability, variety, and insulation are the major benefits of buying wooden doors. If you are re in the market to pick the best doors, contact a reputed supplier of wood doors and enjoy the perks.