When it comes to home improvement, picking the right bedroom doors can make a huge impact. Now, selecting the right interior door for your bedroom does not have to be a daunting task. There are only a few factors that you need to consider before narrowing down to your decision. First, you need to find a door that is appealing and blends to your interior decor. This is not hard to determine as this article will direct you on how to do it. Again you have to consider factors such as price, special features and installation before settling to your final decision.
By balancing factors such as aesthetics, price and function, you will have a bigger chance of finding the right bedroom door that makes a huge impact on your home improvement project. Your interior doors do not only provide an aesthetic visual impression but also they improve the architectural element of your house. So, you have to be careful when making your selection; otherwise, it could land you into a mistake that might cost you later. Therefore, since your bedroom doors have unique layouts and serve a specific function, they need special consideration.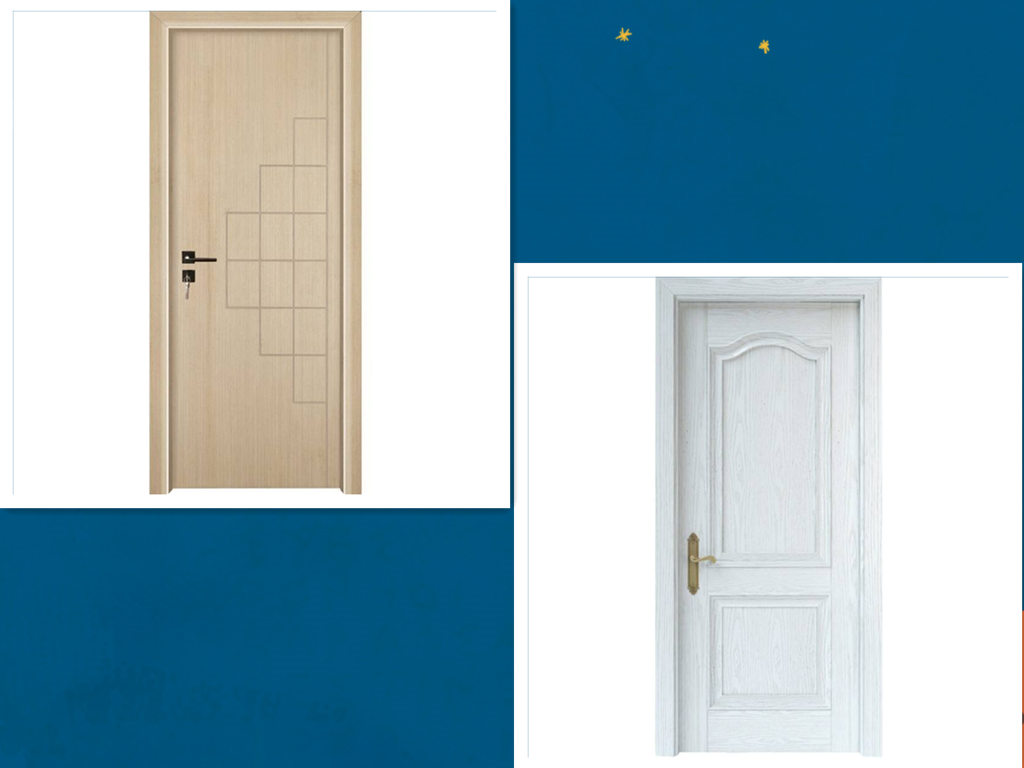 Selecting the right bedroom door
Door styles
Choosing the right door style is the first thing you need to consider. To have a unique home improvement, you have to choose a door style that matches your interior home decoration and feel. There are many styles out there that you can pick. You can pick wooden bedroom doors, which most people tend to prefer, glass framed doors, barn doors, or paneled doors. The door style that you pick will entirely depend on the nature of your house and its layout.
Apart from your door style and appearance, you also need to consider operational designs. You can pick a bedroom door that swings on hinges or the ones that slide on the track. All of them are okay, but they will depend on the nature of your house. Swing doors offer a wide variety of designs; they are easy to install and work perfectly if your house has adequate space. On the other hand, sliding doors work great in smaller spaces since they do not occupy a large space while opening. However, they are harder to install, and they offer limited choices of designs.
Door size
When buying a door that is going to sit on an existing frame, you have to ensure that the size of the door is at least 0.5 centimeters smaller both in width and length than the existing frame. On the other hand, if you want to install completely new doors, you have to consider their overall sizes. Too big or massive doors make your smaller bedroom feel cramped and tiny. Same applies to too visually striking or ornamental alternatives. So, consider the size of your bedroom before making your decision.
Determine the way your door should swing
Generally, when the bedroom door opens, it should swing and rest at the most appropriate spot. Therefore, where you put your hinges determines a lot. Think of how you would like your door to swing without causing inconveniences. Typically in most bedrooms, the door swings in the room. Now, determining the swing towards the most convenient spot is not enough. You have to consider the placement of furniture and window. If you want to install your furniture or window on the right side of your door, ensure your door swings to the left side. It will create more space that you need.
Pick the door material
Most people prefer wooden bedroom door, though fiberglass unit, MDF and steel are still available. Your door material should be able to match your home aesthetic as well as improve the structural style. The reason that most people prefer wooden doors is that they are affordable although they have a shorter lifespan. So, if you are going to pick a wooden bedroom door, consider whether you need a hollow-core unit which is the most affordable or solid-core door which is most expensive. The beauty with solid-core doors is that they block sound transmission; they have a heavier feel and are more aesthetic.
Door color
Selecting the perfect door color for your bedroom is essential. Choose a color that matches your interior house decor. Although picking a color that blends with your bedroom walls still works better, most people don't fall for that idea. Neutral tones like black, grey, white, beige, taupe or tan are colors that match well with either dark or light walls. Pick a color that pops out a colorful design and fits naturally to your existing walls. Again, choosing a wooden bedroom door gives you an advantage since you can paint it to suit your preferred color that matches your room as opposed to other materials.
Select a door design
Bedroom doors have different designs. Some have smooth faces, and others are paneled. If you decide to go with the paneled unit, you have to select panel designs that suit your home. Also, determining the right frame for your door is essential. Ornate doors stand out perfectly than simple casing door. You have to give your door a striking appearance but make it less complicated to give it a substantial look. The material of your door will determine the extent of your customization. Typically, wooden bedroom door offers a wide range of custom looks from its traditional look to many other options that are available for your selection.
All in all, there are many factors that you have to consider before choosing the right bedroom door. There are a wide variety of options out there that you can pick depending on your preferences and need. If noise is your major issue, choose solid-core wooden bedroom doors that will minimize the sound passage into and out of your bedroom. On the other hand, if the aesthetic is your major concern, there are many options out there you can pick that will guarantee the beauty that you desires. Remember, if you can't do it yourself, it is always important to hire a professional to help you out to avoid any kind of mistake.