When the new house was renovated, the editor was still considering what kind of sliding door to choose, but as a result, the neighbors made the following PVC folding door. At first, I didn't feel much about it. I looked ordinary in appearance, but after listening to the introduction of my neighbors, my attitude changed a lot! I did not expect so many benefits of this folding door!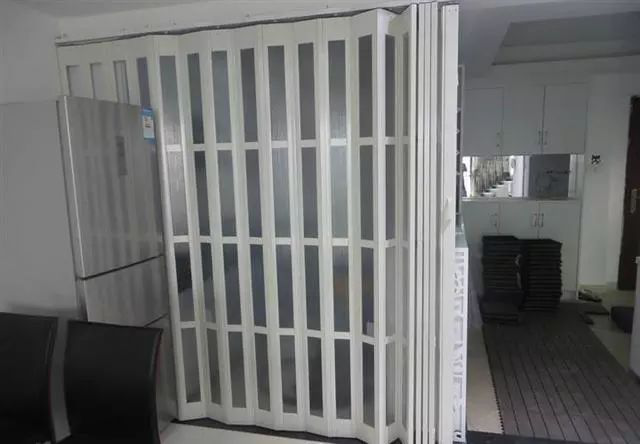 No tracks, no ash!
Ordinary track sliding doors have one of the most vexing issues: track is easy to hide dust. The PVC folding door is very convenient to install, and does not require rails up and down, as long as it is directly installed on the cement wall or ceramic tiles by drilling with a machine. Not only is it smooth to push and pull, there is no track to hide ash, usually doing housework is also a lot of trouble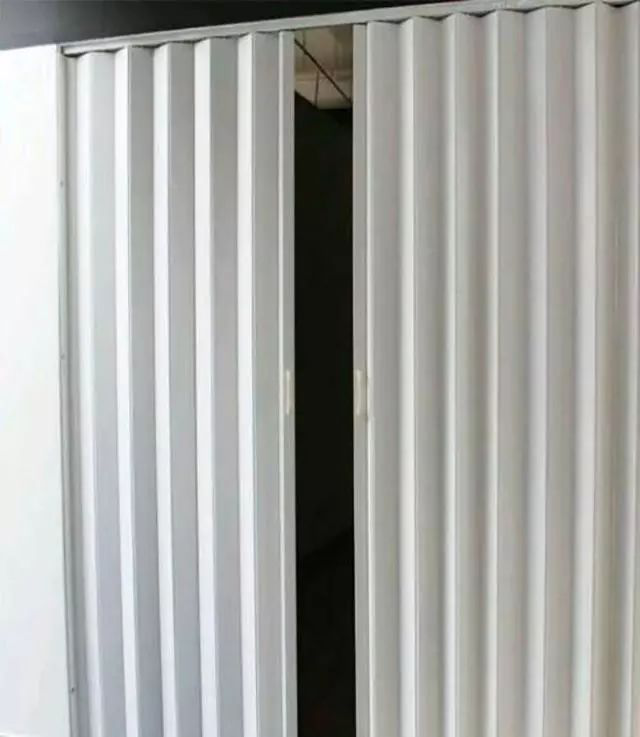 Material properties are good and durable!
PVC materials are chemically stable, have good abrasion resistance and corrosion resistance, and are not susceptible to moisture and will not evaporate harmful gases. They are not only environmentally friendly but also very durable.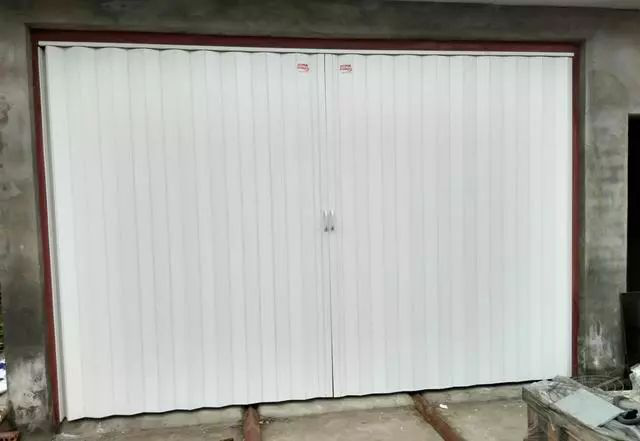 Lightweight and flexible, not occupying land!
The material of PVC is light in texture, and the door is also very light. Its blades can be folded very small. Pushing and pulling on both sides is like pulling a curtain, so it does not take up too much space.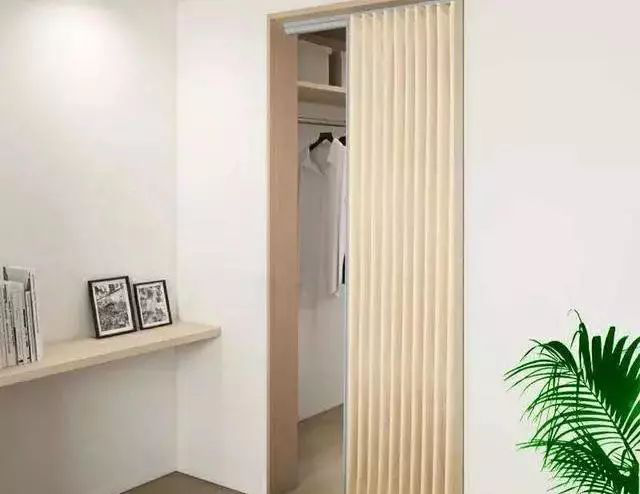 Some owners may encounter a situation where the sliding door or the swing door cannot be installed because the door opening is small. At this time, it is appropriate to install a PVC folding door ~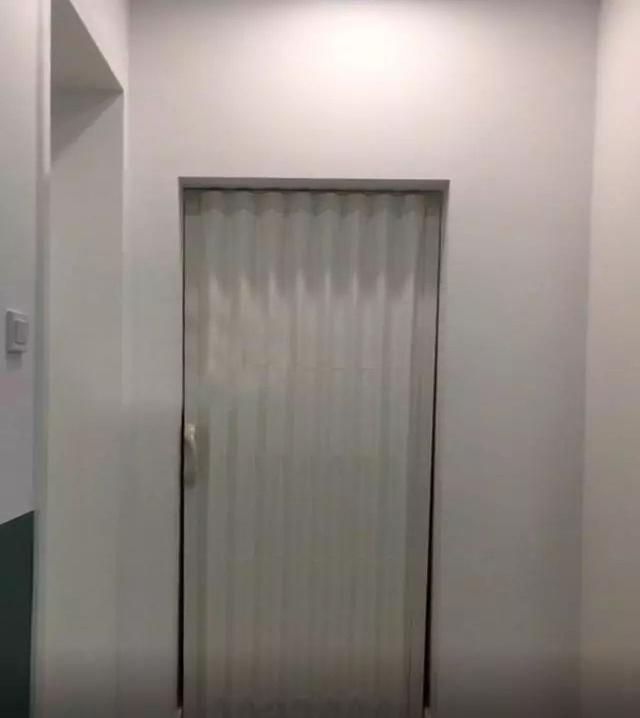 Not picking space, it's very versatile!
Whether it is a kitchen, toilet or storage room, PVC folding doors can be installed in these spaces. It is not afraid of oil smoke and water. It seems to be a thin layer, but it can play a role in partitioning and dustproof. Household items.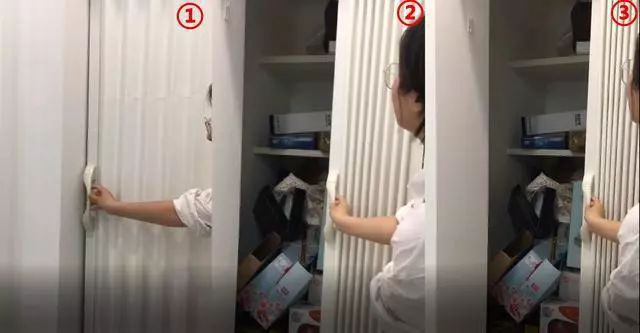 In addition, I can feel that the appearance of the PVC folding door looks very popular, its style is also relatively rich, and has a good decorative effect, no one has to worry about it will affect the style of the entire home.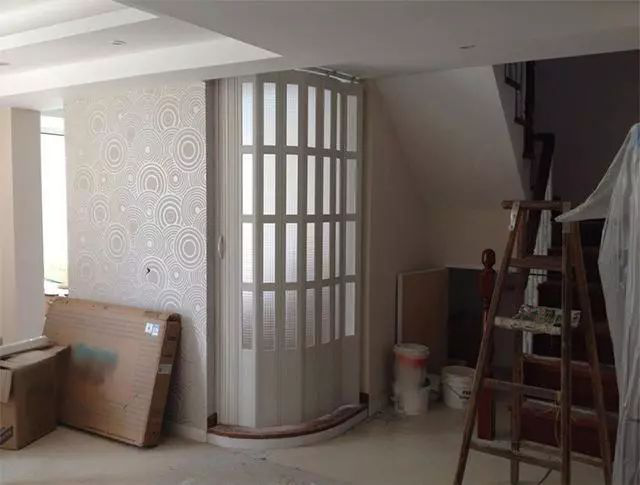 Although there are many advantages of PVC folding doors, there are a few points to be reminded when installing:
① When installing, remember to leave a gap of 1-2cm at the bottom to prevent the door from rubbing the ground;
②If you are afraid that the folding door is not stable enough, you can install a rail to fix it;
③ The sound insulation effect of this folding door is not very good, so it is not recommended to install it in a relatively quiet environment like a study.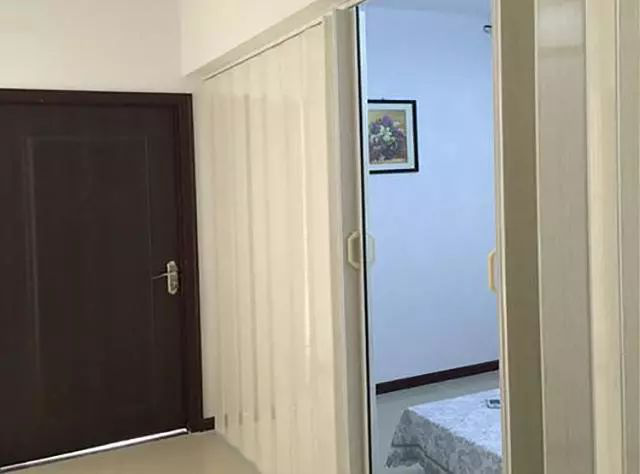 I calculated that this foldable door was succeeded by neighbors. Friends who are going to decorate may also consider considering it? It's really practical and doesn't take up space!