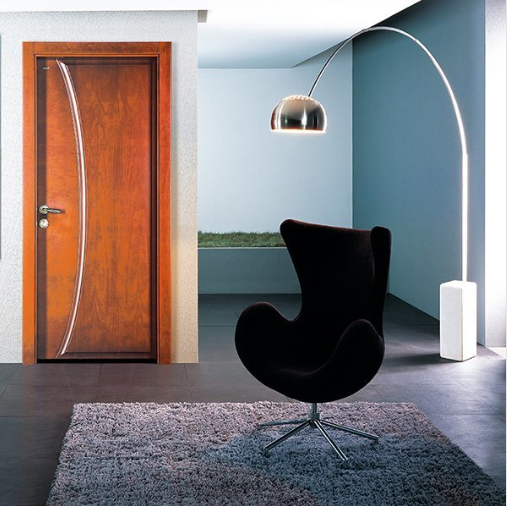 Over past previous years, a new front door type has been known to popularly rise in many household countrywide, which is the composite door. The composite wooden door has got some reasons which make it be that famous just after some years, and we will consider what the reasons are. We should also discover the reasons as to why homeowners will always prefer composite door to any other doors to understand better what they are.
Materials That Make Composite Doors
Several materials are known to have made composite doors, and they are chosen from different properties that tend to be beneficial the composite wooden door is constructed while considering its common flaws which are out of some singular materials. The composite doors hence provide high security, superior strength, easy maintenance, and excellent thermal efficiency.
Compared to the singular materials, the composite wooden door has the highest resistance to weathering and abrasion, and no seasonal changes can affect it. Due to its quality, it can't discolor or fade. The composite door is liked due to its nature of having a long lifespan of about thirty-five years and don't need any more maintenance apart from wiping them occasionally to remove dirt. The composite doors also don't need any repainting after it has been purchased.
Reasons As To Why Composite Wooden Doors Are Superior
They have a thick, steel-clad framing: if you compare this feature with the other doors, you will notice that the composite doors are sturdier due to their ability to have thick and solid frame among other more materials in them which may be supplied in such doors. Their thickness and sturdy make them be able to withstand any intruders and hard kicks, and ensuring that your family, you and your properties are all safe and secured.
They have a high thermal efficiency: despite the composite wooden door being designed from various manufacturers differently, they are all furnished using an insulating inner foam which can give it excellent thermal properties. When compared with other traditional doors, you will notice they don't contain this feature. So if you opt for a composite thermal efficient door, then definitely you will be sure that you have the best home that doesn't lose or losses very less heat hence your house is kept warm throughout. Also, such characteristic will reduce the monthly bills of electricity that you may incur.
Has got various colors and styles: as for the composite doors, they are made of several colors and styles that best suit the homeowner, unlike the traditional doors which are restricted at some points concerning their styles and even colors they are made. Such wide design options range of the styles and color gives the homeowners a great alternative of expressing the color and style they best want for their homes, and they may match the color with their home appearance.
The Cost and Maintenance: composite doors may likely have a higher initial cost when they are compared with that of traditional doors but looking at the maintenance and up-keeping cost of traditional doors, you will notice they are far much expensive compared to the composite wooden door since they don't need any more maintenance after they have been purchased. If you want to clean the composite door, you only need a free line cloth with soapy water and you are done making it clean, but the traditional doors are known to age after some short periods or due to weather effect, and when you consider maintaining them, they may peel, warp, or even swell after sometimes.
The Expected Lifespan: the expected lifespan of the traditional doors always depends on the weather conditions in which the functions. As for the composite wooden door, when you buy and install in your home despite the weather condition, you are sure to have it lasting for an approximate of thirty-five years, and you don't need to have it maintained, repaired, r even repainted. You may be required to oil the composite door's hinges among other moving parts maybe once a year, but the traditional doors can be replaced even after every three years.
Insulation property: in terms of the thermal conductivity, the composite doors are known to be excelling when you compare them with other normal doors. Realistically, almost all doors have an insulation property, but then, the composite door will retain its property of insulation for a very long time, and other doors may lose it after sometimes.
The Feel And Look They Offer: despite there being various styles in the traditional doors which may attract a homeowner's feeling, but as for the composite wooden door collections, it is different since its feeling is very amazing. The composite doors have been constructed with time in lifting the grain and have it impressed in the regolith foil which is an assurance of the best realistic look and feel to any homeowner without any needs of having them replaced sooner.
The composite wooden door is extremely attractive: having made with a realistic finish of woodgrain, and various possible colors with options for insertions of glassworks, they are always the items that can suit anyone in the market. Also, the composite doors are made of wearing and tearing resistance in them, so there is no need for worries concerning the door scratching, discoloring, warping, rotting, or even chipping. They are just perfect for all-around purposes.
The composite doors contain a wow factor: they ensure that you receive a performance of the best modern doors since they are made of classy timbers and they are finished with an exterior woodgrain. It has many patterns and designs range; it can fit in whichever home you have built very well. If you need your home to experience modern twists, or you want its charming heritage to be retained, still you will impress all those with the modern composite doors.
It doesn't matter when you want to replace a door or install for the first time; all you should consider is the composite wooden door for maximum home protection among other benefits. Finally, your whole family and properties will be safe, and you will be at peace which is everyone's need.