Introduction
The bathroom is a serene area that is meant to provide a great ambience, comfort and tonic for your body every time you take a bath. That means that all the materials should be of the best quality to ensure you maximise on your comfort. That is where the wooden doors come in. Wooden bathroom doors do not just offer elegance in the bathroom, but they give a perfect blend of utility and class. This article will highlight everything you need to know about putting up a wooden bathroom door and why it is the most plausible choice you have, one that will not get you regretting any time soon.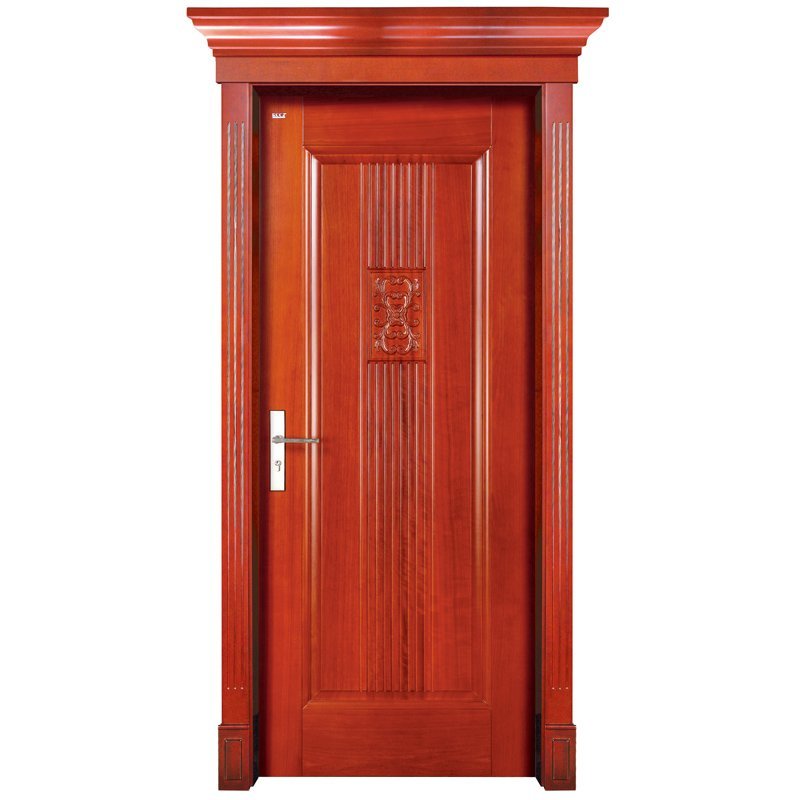 The wood used for the bathroom
Before we look at anything else, it should be best to look at the types of wood you can use for your bathroom. All types can be used, this is because you can paint and polish it to look as you want but you also want durability and good quality for the wooden door. The best wood you can use for your bathroom is teak wood. It has incredible features that can withstand extreme heat conditions and humidity levels. That makes it very durable. Aside from its durability and high oil content, the teak also has impeccable beauty. This critical component adds value in the market because of the golden brown color and the craftsmanship it offers. When it comes to its maintenance, it may not need as much attention as the other types of wood like walnut. For the preservation of its life, you can clean it using just water to maintain its oil content. Polishing and painting are not that necessary as it also has a glossy look. If you use the modern cleaning compound or oils, it will deprive it of its natural oils and cause it to be less durable and stable for use. The oil that was once its strongest quality will be its downfall. For extra cleaning, you can add salt to the water. The salt will be used to prevent it from drying out or shrinking down which can cause adverse effects. It was also useful to prevent any growth of algae, moss or mildew from humidity. That should keep the teak stable and with a longer lifespan. Another good wood material you can use instead of teak wood as it is rather expensive to purchase, is the bamboo wood, specifically the jute- color composite board. It works very well for the doors because of its quality of being waterproof. Bamboo-jute composite doors have been known for this excellent feature of being water resistant. Other great features include being rust free, termite resistant, environmentally friendly as it is wood, bio-degradable and less expensive compared to even other types of wood.
Types of wooden doors
There are three of wooden bathroom doors you can install in your home.
Sliding doors
Swinging doors
Hanging doors
Sliding doors
These types of doors only need a push to either side rather than a rotation or turn. Good examples of sliding doors are the barn doors and pocket doors. They slide out or into the wall creating more bathroom space as opening and closing the door will not cause blockage or limitation in the room. This functional feature also enables this type of doors into kept in small spaces. One disadvantage about these doors is that they are more expensive as they are termed to be complicated in design, otherwise they are a good choice for the bathroom.
Swinging doors
These are the most common in homes. They include the panel and French doors, which swing to certain degrees in or out of the room. They are simple in design and very versatile in terms of structure. The French door is used less commonly than the panel doors due to the classy and lavish look it has meaning it is quite expensive.
Hanging doors
Also referred to as passage doors or hinged doors they are also commonly used in the bathrooms and other interior doors. One side of the door is installed on the hinges as the other one can swing into or out from the bathroom space. You could get the whole hinged door as a while or you can be customized to your taste. In times of pricing, they are not expensive to install as they don't have complications like the classy French doors.
Pros and cons of a wooden bathroom door
Wooden bathroom doors have their good and bad qualities. Below is a comprehensive look at the pros and cons.
Pros
They are very attractive to the eye and aesthetically pleasing to look at.
They are durable especially if you use the right type of wood. Unlike the metal doors, they cannot rust or corrode.
They are good insulators of heat. They are difficult to destroy by heat. Because of being a good insulator, that nature makes having a wooden bathroom door energy efficient as you can maintain heat within the room for longer.
Wooden bathroom doors are easy to work with especially during installation, all fittings are easy to for onto the wood. Wood can also help with noose insulation. Therefore allow for privacy in the room.They can be customized to whatever design, shale or size of desire. This means very versatile.
Cons
Wood is the most expensive material to use compared to aluminium or the PVC bathroom doors. They cost of maintenance is rather high as you may need to regularly polish and paint to the colours of your bathroom pallet.
They can catch fire easily.
They are poor conductors of heat.
The wood can cause allergies among other people.
Conclusion
Using a wooden bathroom door is not just an about the design and artistic complement, but because it is a timeless addition to your bathroom it adds a great sense of ambience and comfort. Compared to all the other materials, wood gives off the most elegant and refined design that you should definitely have in your bathroom. Undoubtedly, this is the best choice for you.