Congratulation on the Success of the 2009 Annual Meeting of Channel Intermediaries
For RCCZ, 2009 was the year for being act aggressively. In 2009, under the care and right direction of our leaders, we gone forward with the channel intermediaries and the suppliers and had created a sustainable development. We believe that we will create another splendid accomplishment in 2010 with the care and help of you.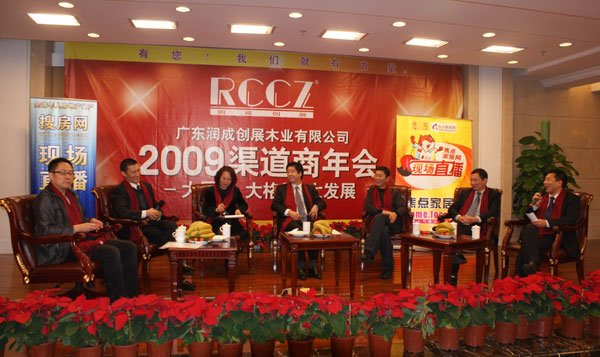 In the part year, the wooden door industry had gained a great development. As the entering of many wooden door many manufacturers, the market competition of the wood door will more and more fierce. But survival of the fittest is the regular of all things, and the fittest is always splendid. We will try our best to go forward so that to build the century brand in the following year!