11th~13th, July, 2010,  the long-expected 2th RCCZ's training of "Runcheng Power" was held in Qifu Xianhu Hotel in Foshan. This training brought terminal marketing skills to domestic distributors and the general manager, Mr. Guan, the marketing manager, Mr. Zhang, delieved their wonderful speeches on brand construction and marketing systems.

As the leader in wooden door field, RCCZ always offer five-stars service to customers with its service concept of "Careful, Intensive, Relieved, Heart, Belief ". On this training, our teams found out the customers' practical problems during the learning course and then tried their best to solve them. Although it was very tired to attend this traing, it was worth that we gained knowledge and happiness.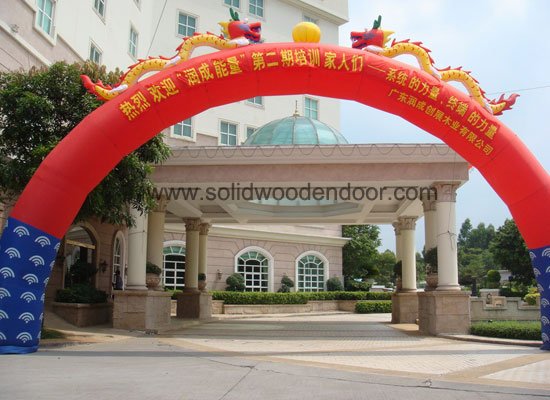 The training place: Guangdong Qihu Xianhu Hotel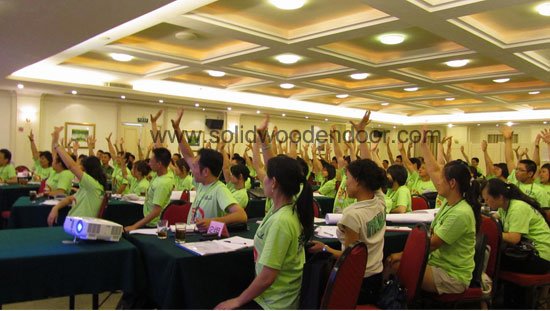 Trainees were with great passion.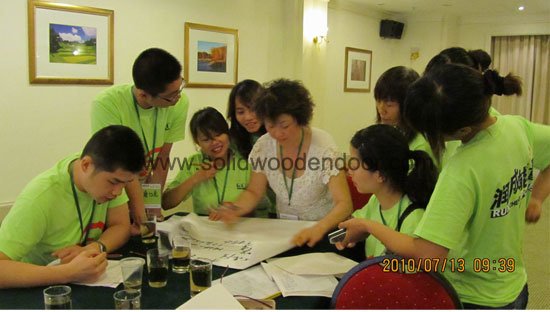 The concentration of trainees.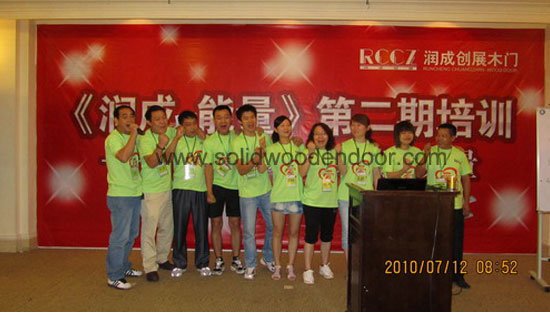 RCCZ! Come on! Come on!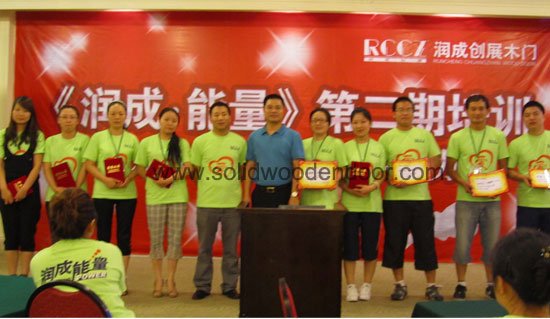 The champion team of "Runcheng Power"