--- RCCZ Annual Meeting 2010
On 9 Jan., RCCZ Annual Customer Meeting was held in a five-star Aoweisi Hotel, Zhaoqing. The theme of this year's meeting focuses on Innovation & Creativity that helps RCCZ keep developing into a more prosperous enterprise. It draws the attention of well-known press at home and abroad, who attended in a windy and rainy day. The meeting takes 3 days, including banquet, award distribution ceremony, ordering conference. RCCZ chairman Mr. Guan Runkai, general manager Mr. Guan Weijing, Marketing Executive Mr. Zhang Xiaoling has attended this meeting, along with its clients around the country.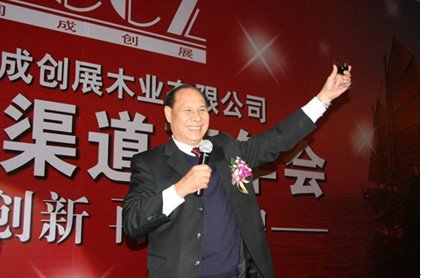 Chairman of RCCZ
During the meeting, RCCZ chairman Mr. Guan Runkai has addressed keynotes. Looking back the year 2010, RCCZ has achieved improvements in terms of branding and leads the way in the industry. RCCZ chairman has praised the cooperation and support from the clients, in hopes of facing challenges and opportunities in 2011.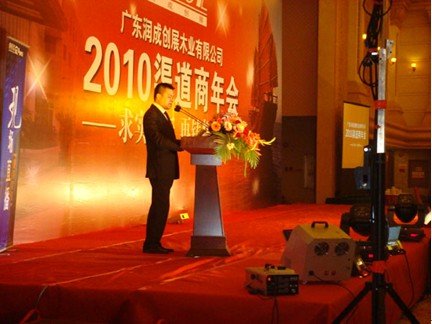 RCCZ General Manager Mr. Guan Weijing

RCCZ General Manger has given a touching speech, saying that the competition at this age is not only about product, branding but also human resources and comprehensive competitiveness, among which marketing channel is one of the most key factors. Therefore, RCCZ will build up its human resources strategy, help employ professional manager in order to increase the competitiveness in the market of its clients.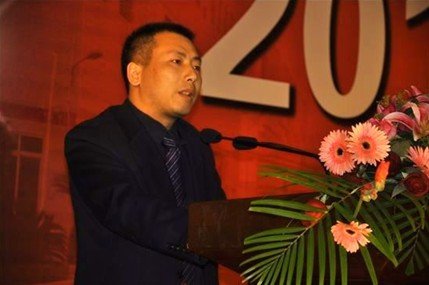 RCCZ Marketing Executive Mr. Zhang Xiaolin
RCCZ Marketing Executive Mr. Zhang Xiaolin has narrated the marketing strategy, relevant policies, systematic marketing and branding plans in 2011, and also clarified 18 highlighted words for future furniture which concludes the whole meeting. In the meantime, Mr. Zhang Xiaolin has analyzed the opportunities and challenges RCCZ would face in 2011. RCCZ will develop its comprehensive competitiveness and implement global strategy into overseas market. All this boosts the confidence of RCCZ distributors and addresses the theme of Innovation & Creativity Bring New Prosperous RCCZ.
Being practical and innovative, RCCZ would raise up to a new phase of prosperity in 2011.